Engagement sessions include multiple outfits & locations (if desired), an online gallery for viewing/ordering, custom image enhancement, and approximately 150 – 300 pictures. Sessions range from between 3 and 4 hours.
Andy's sessions are boundless, pushing the limits on traditional e-sessions. He strives to capture your individuality and style. No idea or concept is of the question!
Session | $200
Session that includes all high resolution files | $449
Note that engagement sessions are discounted within wedding packages. The high resolution files aren't included with the session fee unless specified in your wedding package.
---
Yes, Andy travels. Where are we going?!
The follow pricing is in addition to the Engagement Session Fee.
Joshua Tree, Salton Sea, Palm Springs $450
Las Vegas, Death Valley $550
Disneyland $350 (admittance to one or both parks and parking will be needed)
For other locations, please inquire within.
---
Let's talk prints, canvas wraps, wall portraits, and albums, shall we?
We are a client of the preeminent photography laboratory in the USA. Their artists craft our products in keeping with Andy King's custom enhancements he has performed on each image. We highly recommend not utilizing an amateur lab for your prints, canvas wraps, wall portraits, and albums.
Amateur photo departments and online services such as Costco and Shutterfly for example, tend to auto-correct the sharpness and color of their picture files. This can lead to unflattering, over-sharpened or blurry pictures with discoloring of skin tones.
Guestbooks
The Signature Guestbook
The latest and greatest in Guestbook design!
This captivating coffee table book is designed to interweave your guest's inscriptions with your favorite images from your engagement session.
Each page is custom designed and includes up to 25 images from the engagement session.
$449
Engagement Album
We offer the most unique image presentation available. Includes custom designed pages, retouching, finest photographic paper, covers including metal, weave, and faux leather. Hand crafted in Italy.
Size: 12×8
(20) pages contains up to 25 pictures $430
(30) pages contains up to 35 pictures $520
(40) pages contains up to 45 pictures $599
Case $50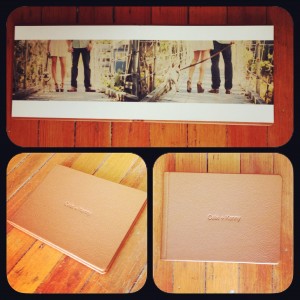 Prints
Printed professionally on archival paper through chemicals, rather than laser/inkjet printers. This ensures that images are not altered resulting in discolored skin tone with unflattering levels of sharpening. Also, prints will last a lifetime without fading.
5×7 $13
8×10 $17
11×14 $27
(8) wallets $13
Wall Portraits
Includes mounting.
16×20 $125
20×24 $159
24×30 $210
30×40 $270
Gallery Wraps
Quality. Style. Front to back attention to detail. Hardware in place and ready for framing.
8×10 $115
11×14 $140
16×20 $225
24×30 $335
Metal Prints
11×14 $159
16×20 $249
24×30 $325
---
Retouching
The blending of skin tones, softening of laugh lines, and removal of blemishes.
$13
Digital Files
All high resolution pictures from session $249
Individual high resolution picture file $17